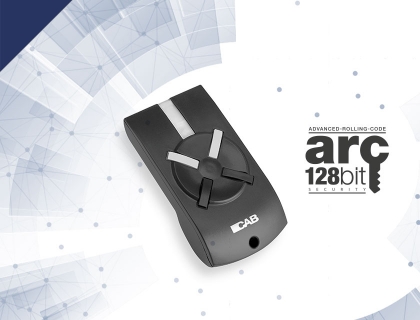 System security is a priority for the Benincà group. We have chosen to introduce on the market code technology which guarantees the highest level of security This new code technology is available in the line of CAB transmitters too, and is included in all catalogue models.
The Atmosphere Arc Series:_The new T2VA transmitters are characterized by the atmosphere line's historic design, with the added feature that they manage double code: Rolling Code and Advanced Rolling Code (ARC).
THUMB.32 Series his is the new 32-channel transmitter: the ideal choice for managing numerous automatic systems, such as shutters, awnings, and automated lawn or garden care systems.
All of this is brought together in a transmitter which can handle three different kinds of code (Rolling Code, Fixed Code and Advanced Rolling Code), while guaranteeing, thanks to this last one, the highest level of security.