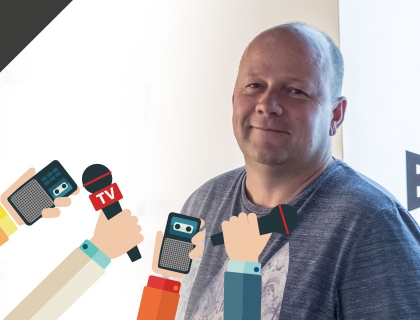 How did you get to know Benincà?
We are very fortunate to live locally to branches of several gate automation manufacturers but when Benincà UK opened up we already had a relationship with certain members of the team so we decided to take a look at the product on some local installs. Since then we have been very impressed with the quality and it has become our product of choice.
What are the most difficult aspects of your job?
Battling the British weather! A saying in the UK is that 'You can make hay, when the sun shines' and we have far less months of sunshine than our European neighbours. Our small team of installers are usually out in all weathers digging holes and grafting to get the job done on time.
How can the presence of a branch make the difference?
As an installer, despite how experienced we are, we always need a level of technical support and access to spares and repairs. With Benincà UK we have this on our doorstep. Jamie and team really look after us and with Benincà, in comparison to other brands, we feel a closer connection to the manufacturing team in Italy, even meeting members of the Benincà family at open days held at the branch!
How have the requests of the market regarding safety changed over time?
There was a shock to the industry in 2010 when a case of two tragic deaths occurred within weeks of each other. Since then the understanding of gate safety and our responsibilities as installers has grown very quickly. We now design all our gate installs with a greater knowledge of which safety products we can use as well as the methods we use to install to keep our gates safe and compliant. We are also pleased to see that Benincà have developed products and upgraded products to help us to achieve safe installs, such as encoder mains voltage motors as well as low voltage options and safety transmission products such as the RF and SC.RF.
If you had to describe Benincà products in one word, which one would you choose?
Reliable