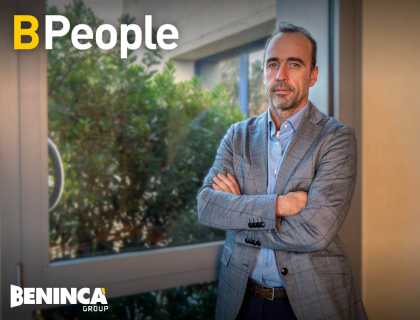 The impossibility of travelling has called into question the market's traditional places and habits. What used to be an opportunity has now become unavoidable. That's why we started a digitisation project that involved my sales team and me.
This project led us to revamp the group's image and develop a digital and social strategy, focusing on two objectives: consolidating the company's popularity and seizing new opportunities.
It was immediately clear that, in this multimedia age, we needed to change the way we manage information to make our teamwork emerge. Therefore, we decided to take a step towards digitisation by adopting a CRM system. The software we've chosen works in synergy with our management system, allowing our sales team, customer care team, and all the departments involved in the client's activities to have a place where to view information and improve the quality of our services. Once again, our driving force was our teamwork, which has always allowed us to achieve great results. Like in 2021, when we grew by 20% compared to the previous year. Even the second semester of 2022 has started as expected. And considering the current social and economic situation, the 10% growth we recorded so far is to be considered more than positive.

Saying that we're customer-focused is not enough. We need to show the market and our clients that we listen to them, keep track of what we do, and take action to solve problems. That's why a CRM (Customer Relationship Management) system can help us significantly.
Tommaso Lunardi - Sales Manager